About St. Joseph's, a Villa Center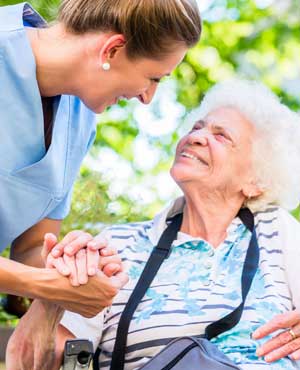 St. Joseph's, a Villa Center is a premier medical establishment that focuses on providing quality post-acute and long-term care, in addition to a continuum of other specialized clinical services. Our goal is to always exceed expectations and go beyond simply providing resident-focused care. We're committed to our people — our guests, their families and our staff — and are constantly striving to rise above the status quo, promoting healing and wellness in a comfortable environment.
At Villa, we never settle. It's this philosophy that allows us to push the boundaries of our industry standards and, ultimately, make people better.
Working for you means working with your Insurer.


Our clinical liaisons meet with guests and their families at the hospital before discharge to ensure a smooth transition. In addition, we are committed to helping guests maximize their medical benefits through Medicare, Medicaid, and most insurance plans. You can count on us to do everything we can, and to never settle, as we make your transition, and your recuperation, as easy and comfortable as possible.

All Villa Healthcare locations are owned and operated separately.